–  Engineer or Senior technician Support Application

LA TOUR DU PIN – France (38110)
MISSION
Products development of the range Cemavil and integration of IOT (connected objects) on existing products.
REQUIRED SKILLS
The candidate will have ideally a knowledge on the systems of detection: alarm fire, bright signaling, embarked systems … or other, but we shall be opened with candidates presenting an experience having applied of the electronics bound about telecom and a little of typical IT programming C ++.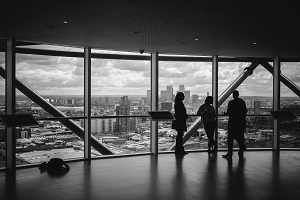 –  Technician mechanical engineering consulting firm

LA TOUR DU PIN – France (38110)
MISSION
Realization of technical files and functional plans,
Realization of technical documents, notes, plans of equipments installation,
Conception (design) of equipment Kinematic studies.
REQUIRED SKILLS

Thorough knowledge in mechanics, surface treatment…
Knowledge of the method of fabrication bound (connected) in mechanic-weld,
Control (Master's degree) of the CAD Solidworks (3D) and Draft Sight (2D) applications.
Level BTS / DUT / licence.
Control (Master's degree) of English wished.