A good solution to delineate ridership surfaces, touristic paths, parking spaces, zebra crossings…
A resin application of these delineating indicators is recommended, however a cement implementation is also possible.
Available models

Cupro aluminium.
Diameter: 120mm
Shaft diameter 12mm / length 120mm
Stainless steel 304L.
Diameter: 115mm
Shaft diameter 8mm / length 100mm
Inox 304L.
120 x 120 mm
Shaft diameter10mm / length 100mm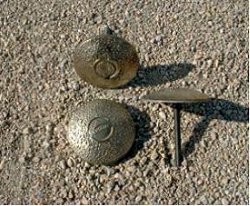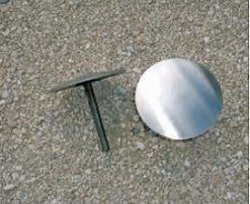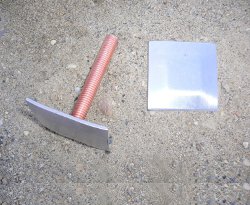 Others, consult us.
---
Some photos