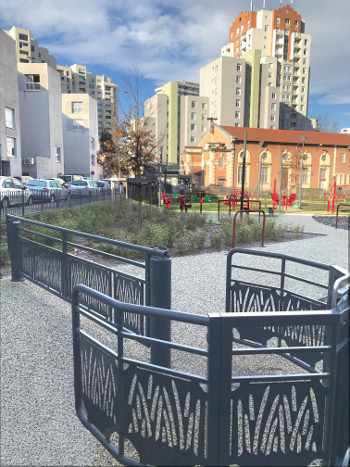 The combination of a bigger barrier with a standard or Optimum + oscillating U shaped barrier.
Positioned in the entrance of a square or residency, this selective barrier denies access to two-wheeled vehicles, whilst allowing PRM passage, for emergency or maintenance vehicles.
The linked pivoting barrier, is delivered with two receptive poles and is available in three varying vehicle widths passages.
To facilitate large pedestrian flows, a pedestrian crossing can be added to this set (on the opposite side of the oscillating U shaped barrier).
---
Visual aspect choice

Others, consult us.
---
Some photos