The ViaRhona type swing gate with pin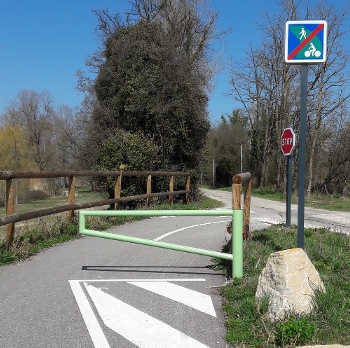 The swing gates with pin are especially designed and adapted to equip cycle paths: at various path entrances, particularly at road intersections.
Simple and robust, the swing gates with pin combine security, marking and comfort for circulation of cyclists.
Fitted individually or staggered in pairs, they hold the essential role of preventing passage, as well as the filtering users and signalling.
---
Entirely built of steel, they measure 880mm above ground.
Delivered with a pin, they can be secured using a lock (not supplied).
Other barrier types and locks for Semco short swing barriers can equipe your cycle paths. Find out more
Also discover our full range of furnniture for two-whelers
Our commercial team and our technical support are available to accompany you all along your project.
---
Some photos